(Somerville, MA) – June 6, 2016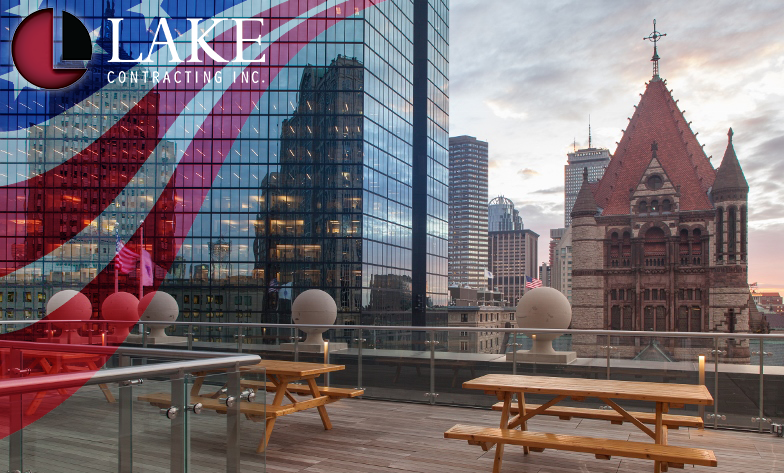 Celebrating over 32 years of corporate interior renovations!
This is the first of our seasonal newsletter to share the happenings at Lake Contracting. We have had an exciting year so far and are looking forward to summer, let us work for you!
In Progress
5 Middlesex Avenue is getting a major revamp with both interior and exterior work. New concrete walkways, metal panel system, and landscaping are currently being installed. The interior has upgraded common areas, including a new 4-story elevator surround with custom millwork design. Follow us on
Facebook
to see the finished project.
Recently Completed
Renovations were recently completed for Cayan, a 9-month long phased project located at One Federal Street. Custom millwork, etched glass, polished concrete floors and wall graphics are just a few of the design features of the multi-million dollar renovation. Stay tuned for more photos. In the meantime,
check out this article
.
Throwback
It's been almost a year since VM Turbo's office and roof deck renovation wrapped up. An interconnecting stair was built to merge their existing 8th floor offices with the new 7th floor open concept office space. Highlights include polished concrete floors, open ceilings and an outdoor deck, photos and more details
here
. We hope VM Turbo is enjoying the sunshine and the view!