Our Current Work
Some of our recent projects: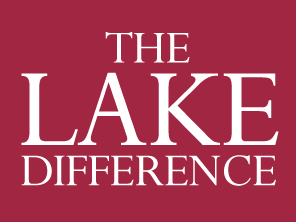 Philosophy
At Lake Contracting, our company culture is defined by five principles we believe are vital to providing the best construction services available. These form the foundation on which we've built our company: "The Lake Difference." You can read the basic outline of our philosophy at right. Or download the complete version as a PDF (100 […]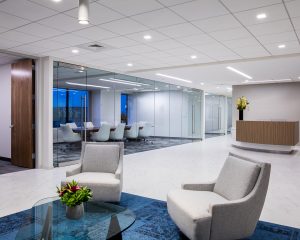 Portfolio
From downtown law firms to high tech companies to nonprofit schools, we bring the right mix to every project. And we treat every job, no matter what the size, with equal commitment.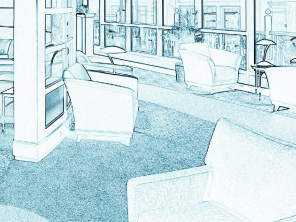 About Us
OUR HISTORY Founded in 1983, CEO and President Dana Lake has grown his privately owned and operated business into a company capable of handling multiple million dollar projects, yet nimble enough to still fulfill the smallest of tasks. Like the structures it creates, Lake Contracting has been built the right way—one satisfied client at a […]
Celebrating over 35 years of corporate interior renovations! This is our seasonal newsletter to share the happenings at Lake Contracting. We had some exciting projects in 2017 and are looking forward to more in 2018, let us work for you! Stay tuned for updates! Recently Awarded We have been awarded a […]
"Each of the crew working on this construction project has really gone above and beyond to help us keep normal functioning of the adjacent spaces… I was always greeted with a hello and a smile and the same was true for every colleague and student who walked down the hall. The new space is beautiful and the construction was admirably swift…"

- Laura Doane, Associate Dean for Orientation and Transition | Tufts University

"Thank you for a well guided effort by you and your team in getting us to the finish line with flying colors with well committed efforts by the entire team to meet key dates and deliverables. Truly a milestone given the many obstacles and coordination efforts needed to achieve a successful project. I'm sure I speak for all when I say……Nice job and well done!!

- Fred Cook, Senior Construction Manager | Equity Office

"With only six weeks to gut and build… Lake completed what many thought was an impossible assignment… Their professionalism and 'can-do' approach helped make this project the success that it was. Sun Life has worked with Lake Contracting on several projects now, and each one has been a pleasure."

- Thomas D. Haven, Senior Manager, Facilities | Sun Life Financial

"Your ability to value engineer and identify solutions when there were unknown existing conditions… was significant… Thank you for your attention to detail, workmanship and professionalism. It has been a pleasure working with you. I look forward to our next project together."

- Diane F. Jarry, Supervisor | Verizonbusiness

"On several occasions, I was told how much easier their life would be if all contractors were as great as Lake. I couldn't agree more. I value our relationship with Lake that I consider a true partnership. I trust them implicitly… We are very fortunate to have Lake on our team."

- Holly Evers, Director of Operations | Foley Hoag

"I want to say… how truly grateful I am to have been able to see the project after completion.  It was so easy to work with all of you, and I really appreciate the tenacity with which you carried through the design vision that I had… Thank you!"

- Breck Polley, Designer | DE+

"They always meet and often beat project schedules. They handle problems efficiently while presenting us with options, always with a clear focus on the bottom line…. They are proactive in making sure that work has minimal impact on our neighbors…"

- Office Manager | Fish & Richardson P.C.

"I've done many similar projects with other contractors. The difference in mind-set and performance was notable … Any client who wants a job to proceed as quickly as possible with the fewest possible field problems would be well advised to take advantage of your very considerable experience and superior people skills."

- Bruce M. Scott | Russell Scott Steedle & Capone Architects